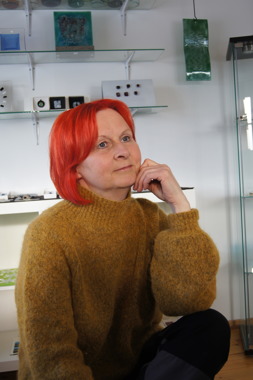 I have been working with glass in my studio in Karhuniemi Kiruna since 1996.
With the mountains and the woods in the background I find new ideas and the inspiration I need to be creative.
The technique I use for my glas products is fusing and slumping, I also make cast glass in my own made molds. To get interesting structures i use molds of sand and plaster but also metal and concrete to get more effects.
The process requires several burnings and afterwork as grinding and blasting patterns.
2016/2017 I started working with enamelling which is a very interesting material, you will se more of that in the future.
Glass in clean and simple styles.Inspiration is derived from our northern climate.
A play on the colours and hues ranging from the transparency and blue nuances
of the Winter ice to the intensity of the autumn colours.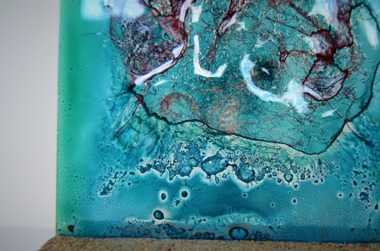 Karhuniemivägen 2
981 34 Kiruna
Tel: 070-6755393
www.evabjörnström.se