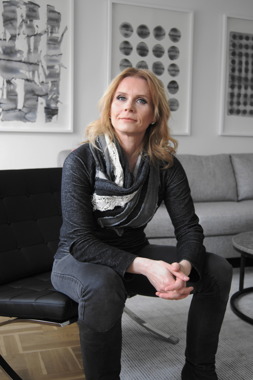 Art and ceramics by Ann-Louice Abrahamsson
The unique ceramics are hand-turned into articles for everyday use in various sets of stylish and modern expressions.
The pictorial art consists mainly of watercolors with motifs and inspiration derived from lapland´s nature, climate and habitation.

See more, click the button to go to my website!
HILDA. Cake dish made of stoneware with a white glaze. Grandmother Hilda's crocheted tablecloths are used in the manufacture of the cake dish.