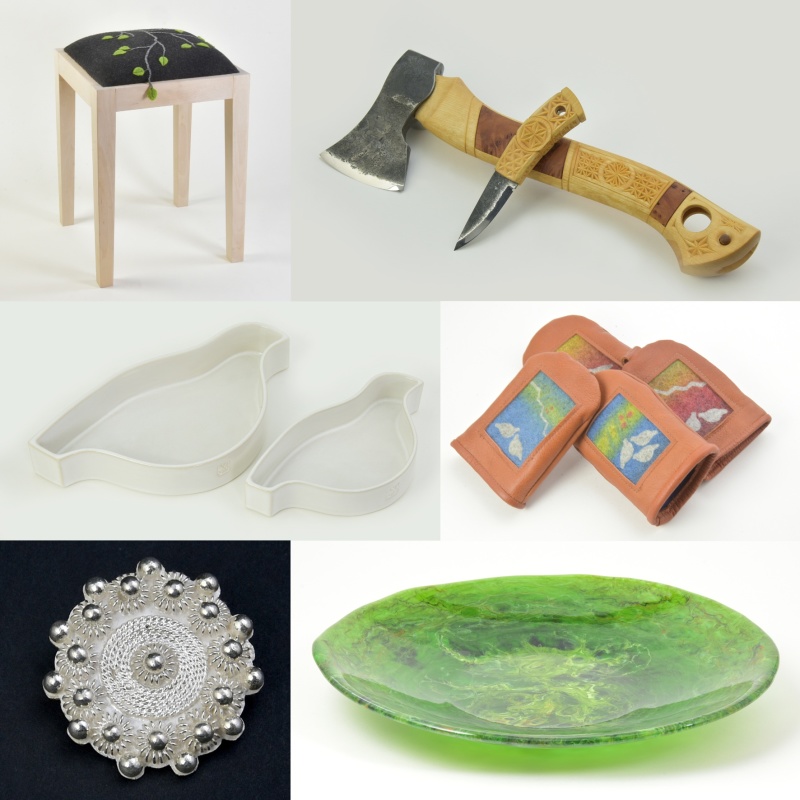 Welcome to Ateljénord in Kiruna, Lapland!
Here you will find collections inspired by the Arctic – from everyday utensils to unique artworks. Ateljénord is a group of professional art handicraft producers in Kiruna, Swedish Lapland. We work with art and art handicraft using different materials such as wood, gold, silver, ceramics, wool, reindeer leather, wrought iron, watercolours, glass and enamel. You are also welcome to browse in our webshop. The opening times at our shop in Kiruna>>
The shop in Kiruna has extra opening hours before Christmas:
Sundays 12:00 to 16:00
17-21 Dec 10:00 to 19:00
22 Dec 10:00 to 16:00
Mon to Fri 12:00 to 18:00
Saturday 10:00 to 15:00
If you live outside Sweden and want to order something, contact the respective artisan or butik@ateljenord.com.
Lars Janssonsgatan 23
981 31 Kiruna
Sweden
phone +46 980 179 08